Burgers, pop culture, and sports. Do you really need to know anything else?
SUMMER OF BURGERS:
Hubcap Grill.
A few blocks from Minute Maid Park in a building about the size of my living room you can get some of the best burgers the Earth has to offer. If you blink you will miss this Burger Mecca, but don't let the size fool you. This little burger joint on Prarie St. brings some serious heat. We had the double meat cheeseburger, the greek burger, the bacon cheeseburger, and a philly cheese steak burger. All four burgers made me stop and savor every inch of juicy tastiness. I'm almost certain I could feel the double meat cheeseburger french kissing my taste buds. The philly cheese steak and greek burger were extremely satisfying variations on the classic American sandwich. I cannot give a more hearty endorsement for a good burger.
SPORTS:
NBA Finals.
Let me throw some names at you: Dirk, Dwade, Bosh, Jason Terry, Udonis Haslem, Jason Kidd, J.J. Barea. What do all of those guys have in common? They have all scored as many or more points than Lebron James has in the 4th quarter of this series! Save your fundamentals argument, I know enough about basketball to understand that a player can impact a game without scoring, but this is getting ridiculous. The worst part for the Heat? For the first time, as I watched game 5, I felt like the Mavericks were the better team. The other 2 wins felt like David Blaine specials where the Mavericks pulled a win out of thin air (largely due to terrible end of game strategies by the Heat), but Game 5 felt like a Mavericks win from the get go. Do I think the Heat will still win? Yes, I can't shake the fact that they have 3 of the 4 best players on their team. However, the impending collapse of the big 3 makes this must see TV. Erik Spoelstra is probably coaching for his job this weekend. Lebron is playing to silence millions of critics. And 20 years ago if you had told me I would one day witness a 7 foot German who listens to David Hasselhoff albums knocking down threes to defeat the 2 best players in the NBA Finals, I would have pooped in my Z. Cavaricci's from shock.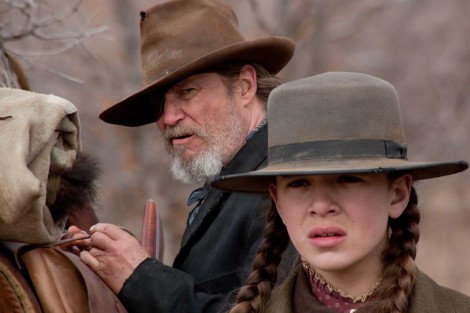 MOVIES:
True Grit.
One of my favorite movies from last year is finally coming out on DVD. If you didn't catch this flick at the theatres, do it now. It stars Jeff Bridges, who once played "the Dude", which firmly placed him in the "I will watch anything starring this guy" category. He is awesome as always. He uses a drunken western accent that might remind you of your 90 year old uncle who gets sloshed at family gatherings and is the life of the party, despite no one knowing a single thing he says. The real showstopper though is Hailee Steinfeld as Mattie. She steals every scene she's in and puts in the best underage performance I've seen since Doogie Howser M.D. Netflix it. Redbox it. Or if you live in rural Alabama head to Blockbuster and thank me later.
ANATOMY: Breasts. Whooa. Hang on there cowboy it's not what you think. The wife is teaching our future to speak Spanish during the summer afternoons (Good thing too cause it could be our state language by 2020). So your neighborhood teacher/coach/blogger who gets summer off is doing his best Michael Keaton impression for 3 hrs every day (Minus the bad perm). During this time I have gained a new found respect for the mammaries. When my 2 month old son gets hungry he doesn't politely ask for food, he SCREAMS William Wallace style until something milky enters his mouth. Normally I don't notice that much because my wife is equipped by God to give him immediate food. Can you imagine every time you got hungry a tasty burrito or burger falling out of the sky? Now that I am stuck listening to the wailing while preparing and warming a bottle (I am getting much faster), I can only say that God knew exactly what he was doing when he equipped women with built in milkshakes. Also, I hear they are excellent for other stuff as well.
Those are my suggestions for the week. Take 'em or leave 'em.